A Thought of the Day from Tommy Kaye: Holiday Traditions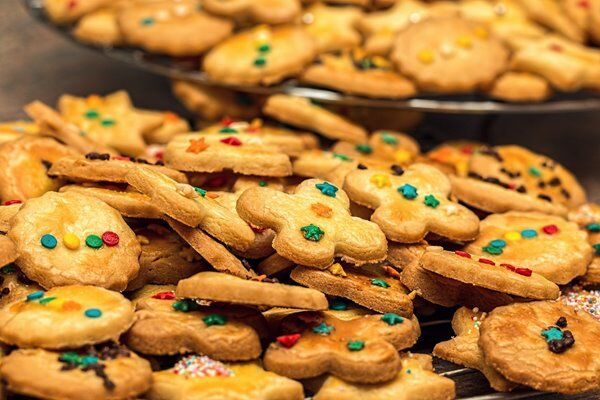 It's been too long Earthlings,
Let me start off by thanking all who offered me birthday wishes. I truly appreciate you taking the time. Being a December baby, holiday traditions have a lot more to me than they might to some. They not only mark the Christmas Season but help me count another year in the books. Since I was a kid, I can remember the smell of the fresh tree, the multi-colored C9 lights (those are the big ones), and of course sitting down to watch Rudolph the Red-Nosed Reindeer on TV. There were even times when my birthday treat was getting to stay up late after Rudolph and friends rescue the Charlie in a Box from the Island of Misfit Toys. Our traditions also included the family coming together to place poinsettia plants in various churches around the San Fernando Valley area of Los Angeles. See, my family owns a flower shop, and we had many churches as clients. So for me, seeing a church sanctuary decorated in reds and greens, the burning candles of an Advent Wreath, and the sounds of various choirs rehearsing "Adeste Fideles" are all signs of the most joyous time of the year.
As a little guy, I couldn't wait to get out a bunch of Christmas cookie cutters my grandmother had to make Santa his annually sugar cookies. My grandparents would have a big "decorating" party with my parents, me, my aunt, and her latest boyfriend (she is a very respectful but picky lady when it came to her social life). Another tradition was rushing from mall to mall to see every Santa. Grandpa and I were not fans of this habit, but we did it for Grandma! (I had figured out early that the Mall Santa's were really just the Big Guy's helpers).
I had one more tradition that I have worked hard to continue in some form or another. I have been in love with radio since I was a child. I grew up admiring my father and he listened to 93 KHJ. When FM took hold, KHJ moved from 930 on the AM to 101.1 on the FM dial. RKO owned it at the time and called it KRTH, known since day one 'til today as K-Earth 101. For decades, K-Earth would start playing a couple Christmas songs an hour around December 1st, going to 24 hours of Christmas at noon on Christmas Eve. For me, I would listen more and more as December 1st approached, just waiting to hear that "Merry Christmas from K-Earth 101" jingle and Jose Feliciano singing Feliz Navidad. When that happened, chills would travel down my spine, a smile formed on my face, and suddenly Christmas was here.
I may be in Greenville now, and the K-Earth has given away to Earth-FM, but whether its KRTH or WRTH when the jingle plays and The Beach Boy start singing "Little St. Nick," I know Christmas is here!
MERRY CHRISTMAS Earthlings! We'll talk soon on Earth after Dark!